Change the Script&nbsp›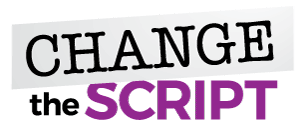 Resources to Prevent Substance Use and Support Recovery
There are clear steps we can all take to reduce the impact of substance use and decrease the risks of overdoses. Access free resources in our updated digital toolkit.
Everyone in the Workforce Has a Role in Substance Use Prevention
Nearly 1 in every 10 people in the U.S. workforce had a substance use disorder in the last 12 months. That means you can play a key part in guiding coworkers to find help and supporting those in recovery.
Keep your prescriptions secure
Only take medication that's prescribed for you
Help reduce stigma
Support people who are in treatment and recovery
Access free resources that you can use to educate your community and raise awareness.
Make Sure Employees Know Where to Find Help
Provide Information that employees can use to find help if they need it.
Get Updates from DrugFreeCT.org
Get updates on new toolkids, materials, events, and more.
The Risks of Substance Use Affects Every Workplace
Substance use is a serious public health issue. It's common among employees across all business sectors.
9%

of working adults in the U.S. have a substance use disorder

75%

of adults with substance use disorders are in the U.S. workforce
Sources:
1. National Safety Council, 2020
2. Goplerud E, Hodge S, Benham T. A Substance Use Cost Calculator for US Employers With an Emphasis on Prescription Pain Medication Misuse. J Occup Environ Med. 2017;59(11):1063-1071. doi:10.1097/JOM.0000000000001157
Change the Script PSA
Watch and share this video to raise awareness for prevention best practices.
Free Materials

Order pamphlets, posters, flyers, medication disposal pouches, and more.

Digital Toolkit

Download customizable social media graphics, flyers, billboards, videos, and other materials.

Resource Van

Schedule the Change the Script van to appear at a community event, business, or school.
Evidence-Based Resources from Trusted Sources
In addition to the Change the Script toolkit materials, use these trusted sources to find more information on prevention and recovery.