Digital Remembrance Quilt
See the stories behind the statistics: A memorial "stitching together" the lives of our loved ones lost to addiction.
A state-wide campaign to provide prevention, treatment, and recovery resources for people impacted by prescription drug misuse and addiction.
Recovery Friendly Workplace Toolkit
When substance use affects the health of your organization, there's a new direction in how to handle it. Get your business on the road to recovery.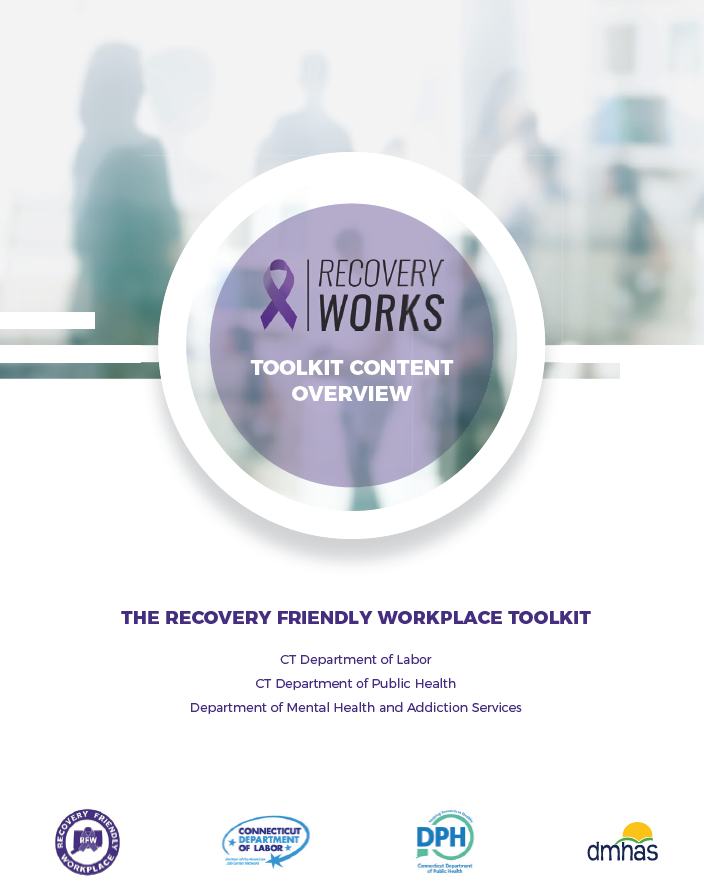 Get Naloxone before you need it.
Naloxone (Narcan®) is a medicine that quickly reverses an opioid overdose. It's safe and easy to administer, and available at pharmacies throughout Connecticut.
If you know someone in danger of an opioid overdose, carry Naloxone – before you need it.
Helping CT understand, prevent, and recover from opioid addiction
Drugfreect.org is Connecticut's premier resource on substance misuse and addiction including the full continuum of prevention, early intervention, treatment and recovery. This site includes data on the scope of the opioid crisis, tips on safe prescription medication storage and disposal, information of statewide initiatives and campaigns, strategies for overdose prevention including access to the life-saving drug naloxone (Narcan®), and access to treatment and recovery supports.