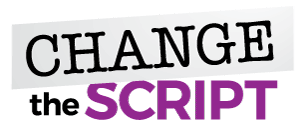 Resources to Prevent Substance Use and Support Recovery
There are clear steps we can all take to reduce the impact of substance use and decrease the risks of overdoses. Access free resources in our updated digital toolkit.
Get Updates from DrugFreeCT.org
Get updates on new toolkids, materials, events, and more.
About the Campaign
Change the Script is a statewide campaign to rewrite the narrative around prescription drug misuse and prevent overdoses in Connecticut. It provides a robust digital toolkit with resources for individuals in prevention, health care, policymaking, the workforce, and the general public. The toolkit includes shareable fact sheets, graphics, videos, and more that you can use to educate your community.
Free Materials

Order pens, gaiters, hot/cold packs, medication disposal pouches, and more.

Digital Toolkit

Download customizable social media graphics, flyers, billboards, videos, and other materials.

Resource Van

Schedule the Change the Script van to appear at a community event, business, or school.