Scope of the Opioid Problem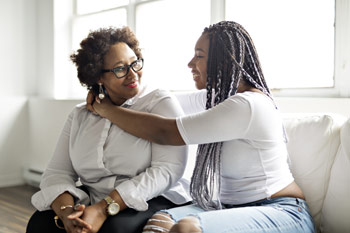 Drug overdose deaths, especially those involving opioids like heroin and fentanyl, have been increasing in the United States.
The rise in opioid overdose deaths began in the late 1990s with the large increase in the number of prescriptions for opioid pain medications. Opioids can be highly addictive and when people can no longer get them from a prescription, they may look elsewhere. Since heroin is often much cheaper on the streets than prescription pills, many people begin using heroin, resulting in significant rises in heroin-related overdose deaths by 2010. By 2013, there was a rise in overdoses involving synthetic opioids, especially illicitly-manufactured fentanyl and its analogues, which continues today.
According to the Centers for Disease Control and Prevention (CDC), the age-adjusted rate of overdose deaths nationally increased significantly by 9.6% from 2016 (19.8 per 100,000) to 2017 (21.7 per 100,000). Opioids—mainly synthetic opioids other than methadone—are currently the main driver of drug overdose deaths. Opioids were involved in 47,600 overdose deaths nationally in 2017. This number represents 67.8% of all drug overdose deaths in the United States (CDC, 2019).
The Opioid Crisis in CT
Connecticut has been impacted by the opioid epidemic.
One in ten Connecticut high school students reported taking prescription pain medications without a prescription or differently than prescribed (Youth Risk Behavior Survey, 2017).
More than 30% of these students got the medications from their home, someone else's home, or were given the medications.
In 2020, there were 1,359 accidental intoxication deaths in the state (Office of the Chief Medical Examiner, 2021). There was a 13.3% increase in drug overdose deaths by December 2020, compared to 2019. The average percentage of fentanyl-involved deaths was at 85% as of December 2020. The full report from the Connecticut Department of Public Health can be found here.