Back to Quilt
Shawn Amiot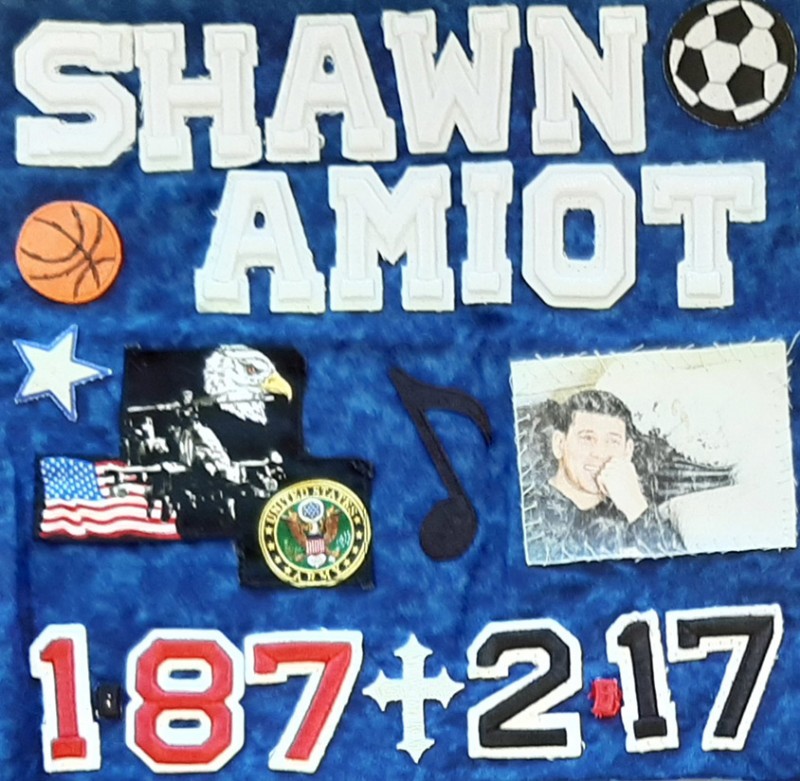 "I write this letter in support of the quilt square I created in my cousin's son, Shawn Amiot. Shawn was just 30 years young when he succumbed to his addiction to opiates. Shawn had struggled with addiction for nearly a decade. He had been incarcerated and clean and suffered a relapse when he passed in February of this year (2019).

My Cousin, his mother, Judy Amiot, loved her son unconditionally and she is truly an inspiration in poise, dignity and strength as she has tried to support her son in his recovery and struggles over the years. It breaks my heart to see her feel such pain over the loss of her son, what could have been, should have been and what was or is. No mother should go through this pain and Anguish.

Making a remembrance quilt panel is a small way for me to show her and the world that Shawn Amiot is someone to remember, to "never forget" as his most recent tattoo states. If this quilt in general brings any one person some comfort, it will have lasting impressions on many more."