Back to Quilt
Saxxon Hayes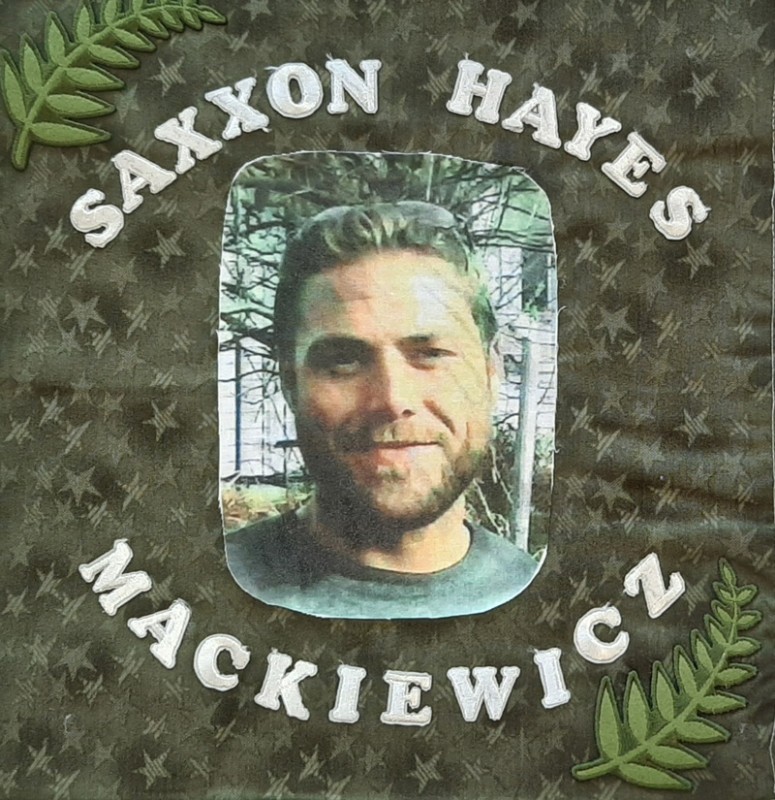 "Our son Saxxon was fun loving, quick witted and enjoyed making people laugh. There was a joyous nature to him. He lit up the room with his presence. His kindness to others and love for animals led him to dream of being a nurse or a veterinarian one day.

He loved Our Lord and turned to him for strength, guidance, love and forgiveness. His suffering was a 10 year journey. At times, Saxx was hopeful that he had conquered his addiction to opiates and was doing quite well. Saxxon was 27 years old and is deeply missed each and every day. He is loved by so many. He, now, is at peace with Jesus.

We love you, Saxxon!"